I believe when you put your story into the world, it will touch someone. I use this blog as a vehicle for our story, but I find myself often holding back the dark and unsettling details. Not many people want to read or hear about the harder moments of your life, primarily because they don't know how to respond.
Owning our story can be hard, but not nearly as difficult as spending our lives running from it. Embracing our vulnerabilities is risky, but not nearly as dangerous as giving up on love and belonging and joy – the experiences that make us the most vulnerable. Only when we are brave enough to explore the darkness will we discover the infinite power of our light. ~ Brene Brown
One morning over the holiday break, I chose to put aside my work and sip coffee while watching a story. Good Will Hunting appeared as a recommended movie on my Netflix stream and I thought, "Why not?" The twins and Jess joined me, but by the final scenes, only Jess remained. It's not an exciting story or a love story. It's a story about Will, a young man raised in the foster care system, who struggles with his intelligence and his relationships.
As I gave the story my undivided attention and processed Will's reaction to the help being offered to him, the lightbulb appeared over my head. I quickly googled my thoughts, which were confirmed, and I paused the movie. I turned to Jess and asked her what had happened so far. She accurately recounted how Will approached his world, touching on what she saw as the "happy things" in his life. She hesitated to list the darker details.
I teased out the harder observations and allowed her to focus on the path he'd chosen (jail, disconnection, settling rather than attaching) instead of the opportunities offered to him by Math Professor Gerald Lambeau and therapist Sean Maguire. I explained that Will had reactive attachment disorder (RAD) just like her. Tears welled in her eyes as she whispered, "So, if I don't bring my grades up and use my brain, I'll end up like him?"
I stood from my seat on the opposite couch and moved toward her to continue the conversation and she stiffened. "I think someone is torturing a cat." She bolted from her seat and ran upstairs. In her defense, someone was torturing a cat, but just like that, she ended our moment. Conversation over.
I don't know if Matt Damon and Ben Affleck, the original screenplay writers for Good Will Hunting, understood what RAD was or if they intentionally wrote the character with RAD tendencies. Clearly someone along the way knew enough to make it identifiable, more so now than in 1997 when it was released. Regardless, the RAD is there, but with a Hollywood spin.
I was recently introduced to a film titled The Boarder,  which tackles RAD and shares with the world what can occur within a home when a RADling is added. It's raw. It's dark. It's unsettling. It's real. It's not completely our reality with RAD, but familiar elements made my breath catch.
Someone brave, someone experienced with RAD, shared her story with the world. It won't make the Hollywood lists as Good Will Hunting did, but it certainly should. Jane Ryan made reality TV for those of us living with a RADling. She is bringing us light.
You don't need to know how to respond to The Boarder, you just need to experience it. Just know that there are families all around you dealing with the dark, the raw, the unsettling and the difficult. Just know we all trying to right a wrong while not looking for your response. Just know our reality is RAD. Just know it's real.
Now, excuse me while I go search for the cat.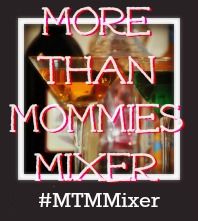 Linking up with  More than Mommies Mixer and Fun Friday blog hop today. Like us on Facebook if you'd like to receive updates from our Circus. Carey is on Instagram and documents our daily adventures, so be sure to follow. You can also find videos on Vimeo.  Are you a tweeter? Find Carey on Twitter!