"Hey, Allen! Come here! Need your wrench!" says Matt after I tell him he needed an Allen wrench for his project.
"I don't know who climbed up on that chair and got candy. Maybe the dog did it." Jessi
"And people wonder why I claim to be adopted" Allen
"Bye, Emma. I love you" whispered Nick after surgery when she was leaving the room.
"I love that you feel safe in the city with 5 kids, but are scared with only 2." Emma
"You're welcome, Señor" says Matt, the deaf child, when I thanked him for bringing me his sheets.
"Ohana means family and family means you don't give up my twitter account name!" Emma
 "Are you drinking a beer, because we'll be with your family tonight?" Jessi
"You'd think someone had died or something, but no. Only half of Walking Dead recorded and some people (AKA my mom and Emma) were a little unhappy…." Allen
"Statistically I'm more likely to be abducted than you at this nasty gas station, so I vote to NOT pump the gas." Emma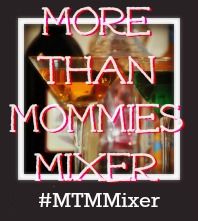 Linking up with Mama Kat,  More than Mommies Mixer and Fun Friday blog hop today. Like us on Facebook if you'd like to receive updates from our Circus. Carey is on Instagram and documents our daily adventures, so be sure to follow. You can also find videos on Vimeo.  Are you a tweeter? Find Carey on Twitter!
Above images from @careyannephotog on Instagram from Pearland High School's Oiler football and Pride of Pearland Marching season 2012